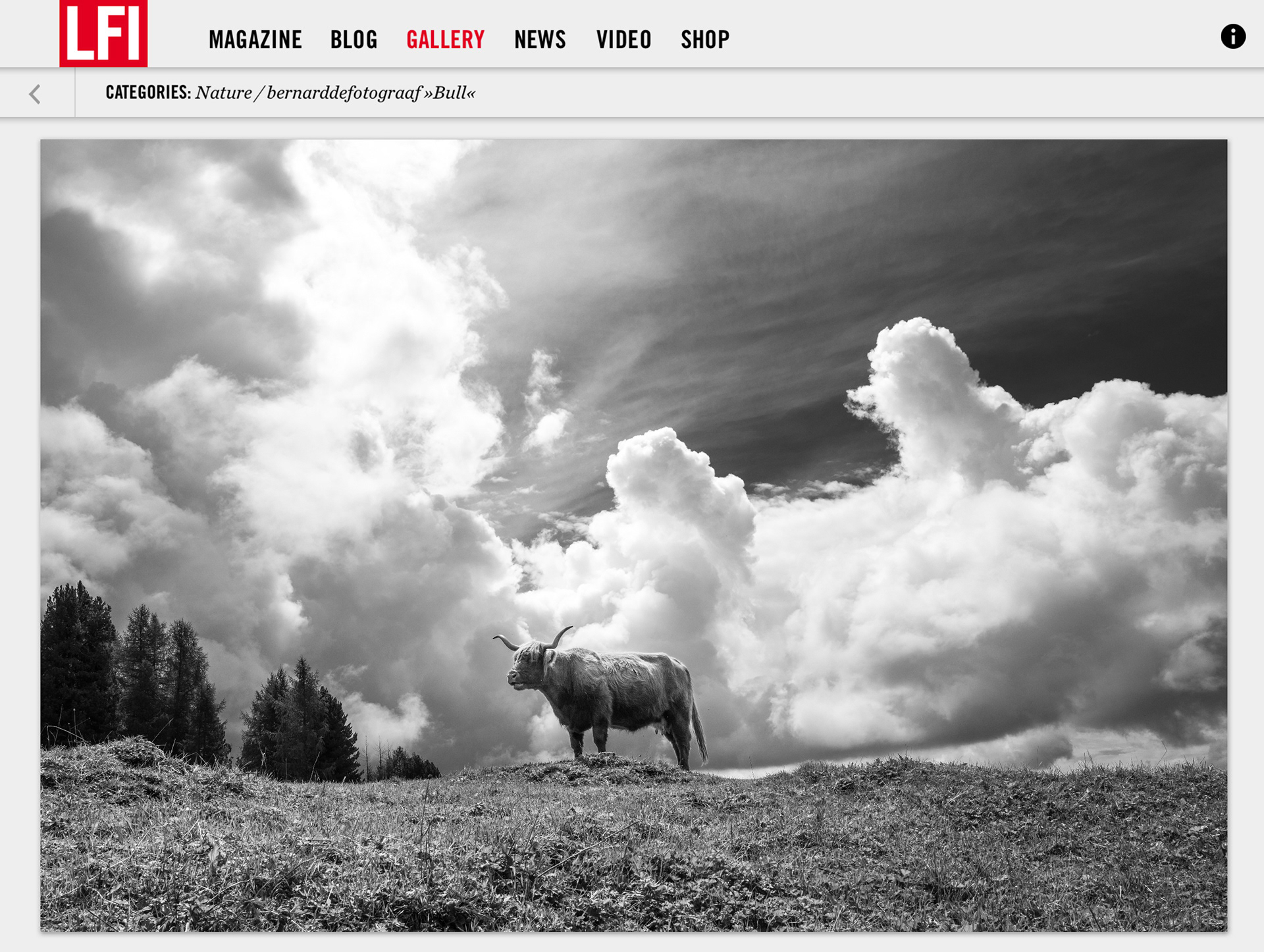 proud to receive this email and get the honour to be added to the Leica gallery nature.
Dear bernarddefotograaf
it's our pleasure to inform you that the LFI Gallery's editorial team has selected your image Bull to be added to the gallery's NATURE category. 
This means your image now ranks among the top representatives of this genre within the LFI Gallery. 
Congratulations!